Welcome To Mission Pediatrics
read-go-outside-etc

<
At Mission Pediatrics our pediatricians specialize in full-service pediatric care in Riverside county with 24-hour on-call hospital care.  Our board certified pediatricians provide quality and accessible pediatric healthcare in Riverside, Perris, San Bernardino, and Redlands. With four locations our clinics are near the hospitals where our patients receive care – Riverside Community and Parkview Community.
Mission Pediatrics medical director Timothy D. Watson, M.D.  since 2003 was also the past President of the Riverside County Medical Association (RCMA).  Together, Dr. Tim Watson, Dr. Alan Lee and Dr. Edilberto Agas provide pediatric care at the clinics and local hospitals. 
Certified physician assistants, Kaneez Ali, Britta Barton, Erin Nash-Fairfax, Janet Li, and Katie Porter along with nurse practitioners,Lauren Hunt, CPNP and Julie Swerdlow-Wailed, CFNP assist our physicians in providing compassionate clinical services at our offices. Our experienced office manager, Norma Lerma, facilitates efficient and pleasant office experiences. Our quality and experienced staff provide gentle and caring services to our precious patients.
We provide 24-hour English and Spanish patient advice.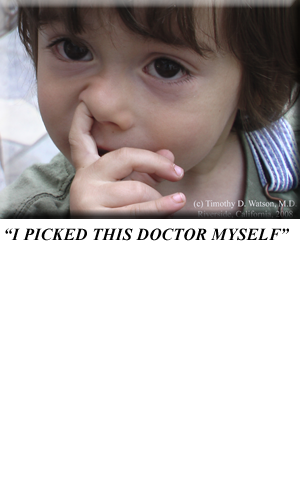 Now Accepting New Patients!
Feel free to fill out our Office Forms
or drop by our Offices to get started today.
Here are the numbers for your assistance:
Medi-Cal 1-888-231-9473
Molina Health Care1-888-665-4621
IEHP 1-800-440-4347
Anthem Blue Cross 1-800-888-8288
Blue Shield of California 1-800-393-6130
Aetna Health Plan 1-800-872-3862
CIGNA 1-800-244-6224
Health Net 1-800-675-6110
United Health Care (866) 633-2446
TriCare (877)  988-9378