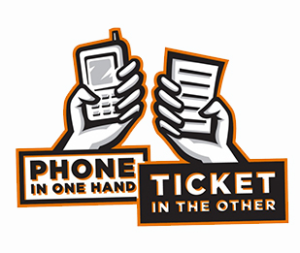 CLICK ON IMAGE TO LEARN MORE
In recent years, California has adopted several laws pertaining to the operation of a motor vehicle while using wireless communication devices. The Wireless Communications Device Law states NO DRIVER in California may write, send, or read text messages while behind the wheel. Drivers MAY utilize a "hands-free device" UNLESS they are under 18 years old, but certain hands-free device restrictions apply.
If you are caught breaking these laws, you will be charged the following BASE FINES:
1st offense: $20.
2nd offense and subsequent convictions: $50.
In addition to these base fines, you can expect penalty assessments that can bring your overall cost to more than 3 times the amount of your base fine.